Staff
Gaeñ hia uh, Betty Lyons
(Onondaga Nation, Snipe Clan)
President & Executive Director

Betty Lyons, President & Executive Director of the American Indian Law Alliance (AILA), is an Indigenous and environmental activist and citizen of the Onondaga Nation. Betty has worked for the Onondaga Nation for over 20 years. Ms. Lyons serves as a member of the Haudenosaunee External Relations Committee and has been an active participant at the annual United Nations Permanent Forum on Indigenous Issues (UNPFII) since the first session in 2001 as a delegate of the Onondaga Nation. Betty attended Cazenovia College and is a Bryant Stratton College Graduate of the Paralegal Program.
Under the Leadership of Tonya Gonnella Frichner, Betty worked closely with AILA since 1997 and joined AILA in 2014. During her time at AILA, Betty has worked on numerous issues, including: advocating for the Rights of Mother Earth, Treaty support, educating on the Doctrine of Discovery, advocates for Indigenous Nations and peoples at the United Nations, Right to Self Determination and Sovereignty, teaching the Indigenous history of women's rights, honoring the Two Row Wampum Treaty in New York City, polishing the Covenant Chain with the United States as part of the Canandaigua Treaty obligations.
Betty continues to work for the protection of Indigenous peoples who are fighting to protect their traditions, territories, resources, and care for Mother Earth.
Out of her concern for Indigenous peoples and Mother Earth, Betty serves on numerous boards like: Connie Hogarth Center, Center for Earth Ethics, The MOST, Skä•noñh- Great Law of Peace Center Academic Collaborative, she is an Advisory Committee Member for the National Institute for Law and Justice, and is Co-Chair of the Center of Earth Ethics Advisory Board.
Matthew Gonnella (Onondaga Heritage)
Advisory Associate
Matthew Gonnella, Esq. has been involved with the American Indian Law Alliance since 2013. A practicing attorney, Matthew currently represents individuals and families in all stages of deportation proceedings in federal immigration court with the law firm MacMurray & Associates in Boston, Massachusetts. Many of his clients are Indigenous peoples from Central America seeking asylum and protection under the United Nations Convention Against Torture.
Matthew also has a published work in the Suffolk University Law School Transnational Law Review titled "If You Are Not at the Table, Then You Are Probably on the Menu: Indigenous Peoples' Participatory Status at the United Nations" SUFFOLK TRANSNAT'L L. REV. 145 (2018).
Adam DJ Brett (Irish-American Heritage)
International Research Associate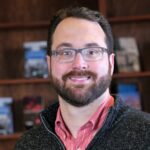 Adam DJ Brett, has been involved with the American Indian Law Alliance since 2016. He earned his Ph.D.  in religion at Syracuse University where he studied religion, media, and culture in the United States. As a student of religion, he is interested in the impact of the Doctrine of Discovery, religious freedom, and how religion gets understood through law. Through his deep love of technology, Adam facilitates conferences like Mother Earth's Pandemic: The Doctrine of Discovery, discussions, and panels. He also supports AILA's work with the Global Indigenous Peoples Caucus and the United Nations Permanent Forum on Indigenous Issues.
---
BOARD OF DIRECTORS

Chief Oren Lyons, serves as the Onondaga Nation Turtle Clan Faith Keeper and as a member Chief of the Onondaga Council of Chiefs and the Grand Council of the Haudenosaunee Confederacy.
Oren holds the title of Professor Emeritus at SUNY Buffalo, has an honorary Doctor of Law Degree from his Alma Mater, Syracuse University where Lyons Hall is named in his honor. Chief Lyons is an All-American Lacrosse Hall of Famer and Honorary Chairman of the Iroquois Nationals Lacrosse Team. He is an accomplished artist, environmentalist, and author.
Oren is a leading voice at the UN Permanent Forum on Human Rights for Indigenous Peoples, serves on the Executive Committee of Spiritual and Parliamentary Leaders for Human Survival, serves on the Board for Harvard Project on American Indian Economic Development, as Principal of One Bowl Productions, and honorary board member for 4 The Future Foundation.
Recipient of several prestigious awards including; The United Nations NGO World Peace Prize, the Ellis Island Congressional Medal of Honor, The Rosa Parks and George Arent Award for environmental and social activism and recently receiving Sweden's prestigious Friends of the Children Award with his colleague the late Nelson Mandela. Recipient of Green Cross International Environmental Icon Award 2019.
Herb Frichner is an established fashion marketing entrepreneur with years of experience in the fashion industry. Mr. Frichner conceived, developed, operated and owned Panache New York, Ltd. for over thirty years; a fashion forward coat, rainwear and outerwear company targeted to the upscale, sophisticated, tasteful female consumer. He was frequently quoted in media venues and is considered a fashion marketing expert. Mr. Frichner has served as an adjunct associate professor in the Fashion Merchandising and Marketing Department of the Fashion Institute of Technology for the past thirty-five years and for a five year period as an assistant professor of marketing at Parson's School of Design. Throughout his career, Mr. Frichner was a conscientious and socially responsible entrepreneur committed to philanthropy and a contributor to the welfare of consumers and society as a whole.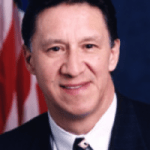 Leo J. Nolan III, M.Ed., (Akwesasne Mohawk Nation) was raised on the Onondaga Nation and has more than 40 years of experience in Indian health care and education. Mr. Nolan also plays a key role with the Center in developing partnerships with tribes and organizations that share similar values and goals and assisting in fund raising. Mr. Nolan retired from IHS in 2011 after 25 years the last 12 as the external affairs director. Mr. Nolan began his federal government career with the Indian Education Program and then the Department of Education, and has also worked at the BIA's Indian Education Program, the Senate Committee on Indian Affairs and in the State University of New York system. Mr. Nolan is from the Onondaga Nation and is an enrolled member of the Akwesasne Mohawk Nation and has degrees from Syracuse University and the Pennsylvania State University. Mr. Nolan is also a Board Member of the Iroquois Nationals.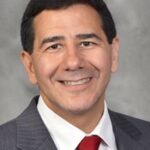 Dr. Brian Thompson MD. (Oneida/Onondaga Nation) is the Assistant Dean for Diversity, SUNY Upstate Medical University. He was appointed to the OB/GYN department at Upstate Medical University in February 2004. He is board certified in obstetrics and gynecology.Dr. Thompson's clinical interests include abnormal uterine bleeding, cervical dysplasia, menstrual disorders, and uterine fibroids. He is also interested in Native American healthcare and underserved patient populations.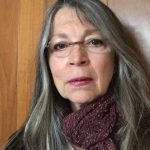 Sandra Bigtree, Treasurer is a citizen of the Mohawk Nation at Akwesasne. She is a founding board member of the Indigenous Values Initiative, (501C3) which fosters collaborative educational work between the academic community and the Haudenosaunee to promote the message of peace that was brought to Onondaga Lake thousands of years ago. It is this message that continues to influence American Democracy, the Women's Rights Movement, and the Environmental Justice Movement. She helped organize the: "Roots of Peacemaking" educational festivals in 2006 and 2007; the "Doctrine of Discovery Conference" in 2014; and co-edited the Neighbors of the Onondaga Nation (NOON) educational booklet. She was an original Planning Committee member of Skä•noñh: the Great Law of Peace Center and currently sits on the Educational Collaborative committee. In 1984-85, she was the Administrative Assistant to the American Indian Law Support Center at the Native American Rights Fund in Boulder, CO.* In 1980-82 she performed with Native Americans in the Arts theatre troupe (an affiliate of the American Indian Community House) at LaMama, NYC, and toured the northeastern US. From age 1-30, Sandy performed weekly on radio, TV and other venues around Central New York. She is best known for fronting the "Sandy Bigtree Band" in the mid-1970s. Show business is a "tradition" that began with her grandfather Mitchell Bigtree's escaped from Thomas Indian Boarding School to join Buffalo Bill's Wild West Show in Europe. His most memorable performance was at Queen Victoria's Golden Jubilee.